Before anything it is important for us to understand how a theme works. A WordPress Theme is a collection of files that work together to produce a graphical interface with an underlying unifying design for a weblog.
These files are called template files. A Theme modifies the way the site is displayed, without modifying the underlying software.
But not all themes are created in the same way. Some, are build from the scratch, with one purpose. Other times, WordPress themes are created by using a framework.
Hm, great, that is what I will do, I will use a framework! But…
What is a WordPress Theme Framework?
The term WordPress theme framework often refers to a code library that is used to facilitate development of a theme. Typically, the framework will contain the core code, covering the basic features and design elements.
The framework is then used as a starting point when a new theme is created. New features and design elements are added to the framework to create the finished product.
What are the benefits of using a Framework?
The whole idea behind theme frameworks is to have some basic code in place so that web developers don't have to reinvent the wheel for every site they build. Theme frameworks drastically reduce the development time.
The development time is improved because all theme frameworks offer a great deal of functionality and customization options, so the user does not have to code everything themselves.
These features can range anywhere from (drag-drop functionality, sliders, SEO widgets, and more).
Are there any disadvantages?
Yes, Most frameworks have their own settings. To utilize the full power of the framework, you must know how it works. Also, you might find that there will be some unused features that will remain part of the code, not making it as fast as you may want.
Another drawback can be that a framework might do almost everything that you need, but not everything, requiring some code from your part.
And last, the cost. There are free frameworks and paid frameworks.
Popular WordPress Theme Frameworks
Premium Frameworks
The Genesis Framework
http://my.studiopress.com/themes/genesis/
The Genesis Framework empowers you to quickly and easily build incredible websites with WordPress. Whether you're a novice or advanced developer, Genesis provides the secure and search-engine-optimized foundation that takes WordPress to places you never thought it could go.
Features:
Search Engine Optimization
Responsive HTML5 Design
Unlimited Use
Custom Widgets & Layouts
Cost: $59.95
Headway Themes
The framework's drag and drop functionality empower users to control each and every design element – typography, page layouts, and color palettes.
With the Headway theme framework, users can create any kind of page layout by simply dragging and dropping everything into place.
The built-in design editor lets you select any design element and style it, however, you'd like.
Features:
Drag and Drop Design editor
Headway Grid
Design Snapshots
Cost: from $89
Free Frameworks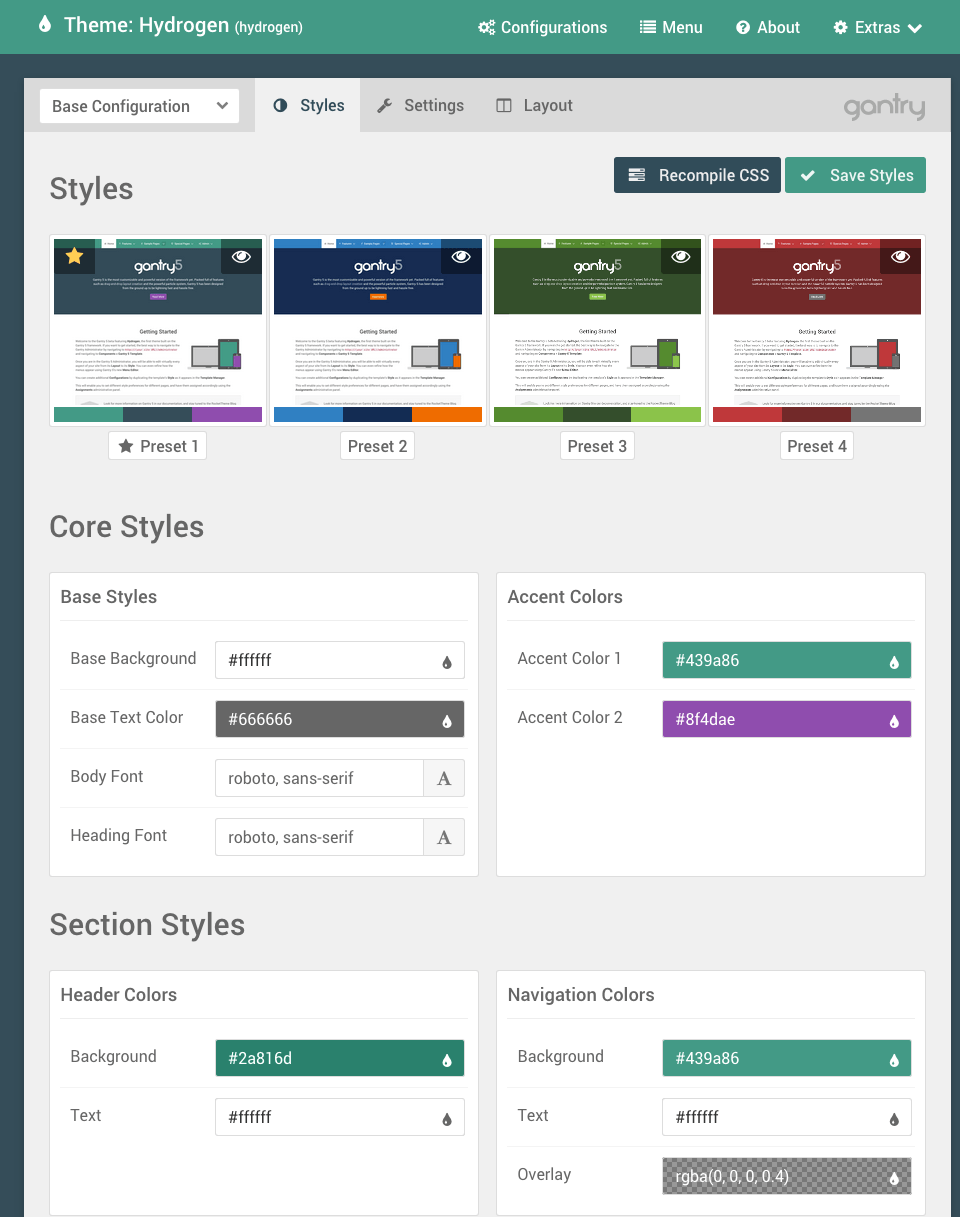 Gantry
Gantry was born when the RocketTheme development team wanted to consolidate our extensive set of custom Joomla and WordPress template functionality into a simple, easy to use framework.
Features:
Open Source
Layout Manager
SCSS/LESS Support
Twig-based Templating
Unyson
Unyson contains many of the essential items that you'll need to create your own custom WordPress website. This includes a drag-and-drop page builder tool that allows you to break free from the constraints of the WordPress post editor and create some truly unique layouts and designs for your website.
You'll also find a slideshow tool and a number of pre-built sliders that make adding interactive image and video displays to your website easy.
Features:
Drag and drop page builder
Mega menu
Portfolio module
Custom Widgets